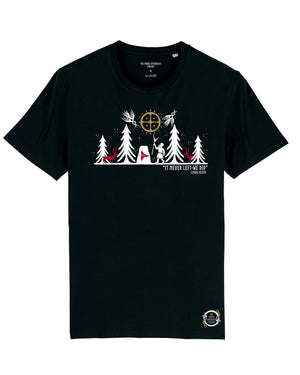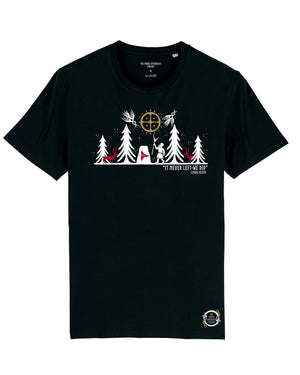 "It Never Left - We Did" Tee
"It Never Left - We Did" Tee
 During our interview at Midgardsblot 2022, Einar Selvik made the quote "It never left - We did" in reference to our ties with nature. This stuck with not only the NMP team, but also our listeners. 
These t-shirts, designed by The Saxon Storyteller, are a nod to nature, and our close - but increasingly severed ties to it!
PLEASE NOTE - There will be a limited number of these available in each colour!
100% Organic cotton
Tailored fit
Unisex
Sizes (Chest)
XS- 46cm- 18"
Small- 49cm-19"
Medium- 52-20.5"
Large- 55cm 21.5"
XL- 58cm- 23"
XXL- 61cm- 24"
XXXL- 64cm- 25"
All measurements are in half chest.